Patient Centered Medical Home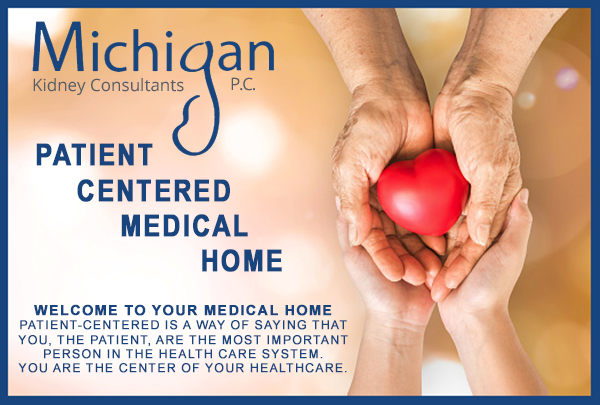 What is a Patient-Centered Medical Home?
The Patient-Centered Medical Home (PCMH) is not a new concept. Over the last few years, however, the concept has taken on a new meaning. Today, PCMH sets out to create a place where you can come to for all your medical needs; your Medical Home. PCMH is a concept where patients take an active role in their own healthcare, working closely with their primary care provider to navigate through the health care system. The primary care provider coordinates his or her patients' care, manages chronic conditions, tracks all medications and lab results, offers extended office hours, and works with other healthcare professionals in an effort to promote total healthcare and avoid complications. Like any home, there are many components that make it complete. The foundation of the PCMH is a partnership between you and your provider, where you have shared duties for your health needs. You expect your primary care provider to be there when you need care, and your provider expects you to take an active approach to your own healthcare. Together, you build a strong foundation for your medical home.
---
Patient Centered Medical Home – Neighborhood
Michigan Kidney Consultants is part of The Patient Centered Medical Home-Neighborhood. The Patient Centered Medical Home Neighborhood program enhances patient-centered care across the system by encouraging primary care and specialist physicians to coordinate their shared patients' care. Specialists (including your doctors, Nurse Practitioners, and nurses at Michigan Kidney Consultants) implement PCMH-Neighbor capabilities to manage and improve care across other healthcare settings.
Welcome to Your Medical Home
Patient-Centered is a way of saying that you, the patient, are the most important person in the health care system. You are the center of your healthcare.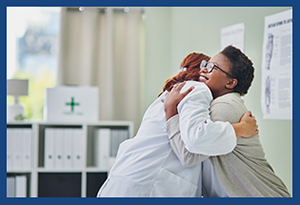 PCMH Patient-Provider Agreement:
A Patient-Centered Medical Home is a Partnership Between the Patient and Their Physician
Being a part of a Patient-Centered Medical Home, your doctor will:
Work with you to improve your health
Review your medications at every visit and discuss with you any interactions or contraindications.
Develop a personal action plan with you to address your chronic conditions
Set goals with you and monitor your progress
Use computer technology to monitor your progress and determine if your health is improving
Inform you of all test results
Help you take control of your health by providing you educational material, and linking you to other community programs and resources
Provide you 24 hour access to a clinical decision-maker by phone
Have arrangements with after-hours care to be informed of your visit or emergent treatment within 24 hours or next business day
Reserve space in our schedule for you to accommodate urgent requests
Refer you to available Community Resources when the need arises
Share health information (written or electronic) with other health professionals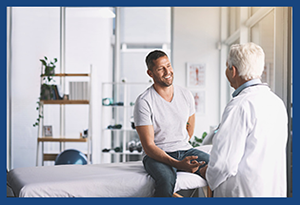 By choosing to participate in a Patient-Centered Medical Home, I agree to:
Make sure my doctor knows my entire medical history
Tell my doctor all of the medications I am taking
Actively participate with my doctor in planning my care
Keep my appointments as scheduled
Adhere to the action plan designed by my doctors
Consult my doctor before making my own appointment with a Specialist
Request that any other doctor I see send my doctor a report, copies of lab work, test results, and x-rays
Know my insurance and what it covers
Provide the office feedback on how they can improve
Use Urgent Care for after-hours non-emergent conditions
With a medical home, you and your team will work together. As an active member of the team, you will have a chance to explain the things that are really important to you.
Your team can answer your questions and help you better understand your health care needs.
If you need to get help from other doctors, your team can support you every step of the way.
Your medical home will have convenient office hours to help you get an appointment at a time that works for you.
Together, you and your team can work out a plan just for you, including:

Personalized health care that meets your needs
Tracking of your care
More ways to keep you in touch with your health care team
Working with your team may improve the quality of your health care and shorten the time it takes to get that care.
---
Get Ready for Your Appointment
Make a list of your health questions. Put the questions that are most important to you at the top of the list.
Make a list of other health care providers you have visited. Write down their names, addresses, phone numbers and the reason you visited them.
Take all of your medicines, in their original containers, to your appointment. Be sure to include prescription, over-the-counter, natural, and herbal medicines and vitamins.
Take your insurance card or other insurance information with you to your appointment.
Write down the names of your team members. (Family, Physicians, Nurse, etc)
Be sure you understand your discharge instructions before you leave the office.
Use your own words to repeat back the things you've discussed with your team.
Ask your team about how to reach them after hours if you need to.
---
Won't You Partner with Your Provider to Build Your Medical Home?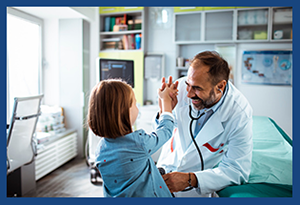 ---
Schedule an Appointment